Meet the Vendors
Meet our vendors! The people who bring locally grown foods, flowers & plants, and more each week.
Booth Vendors
Erin's Paparazzi Boutique
This is the place to be for $5 Paparazzi Jewelry!! EVERYTHING is $5!!!! EVERY necklace even comes with a pair of earrings!!!
Old Country Shed
Handmade crafts and more. Some of the products we offer are aprons, table runners, wood crafts for inside and out, and lots more.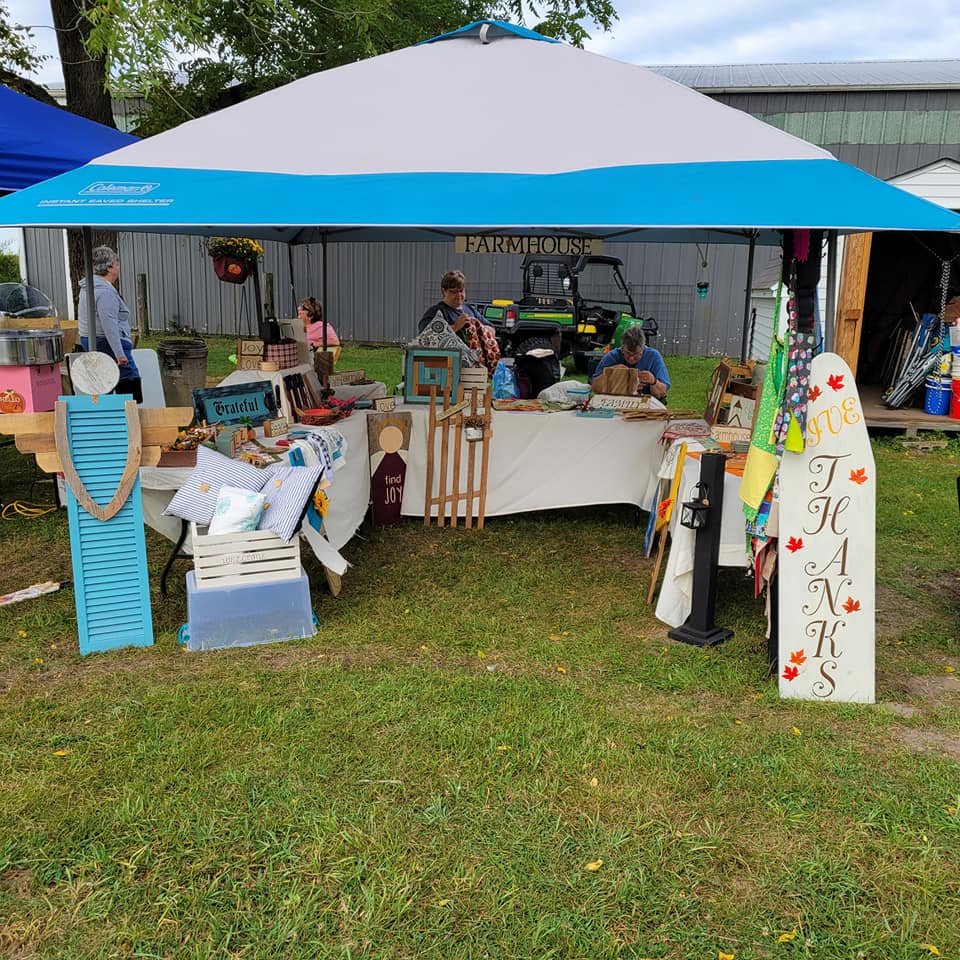 Silent Vendors
Lathered Up Indiana
An Artisan soap company based in Warsaw, Indiana. Started in 2020. Some of our products are Hand and Body Soaps, Face Masks and Face lotion. Ask about our bulk pricing!
Sarah and the Two Girls Strawberry Patch
A U-pick Strawberry patch in Rochester, IN. Started in 2021. Some of the products we sell is fresh strawberries, freeze dried candy and fresh vegetables.
Stepping Stones by Tara Taylor
Handmade Stepping Stones. They are a perfect addition to any flower bed or landscape. Custom orders are available.
Zellers Sweet Corn and Farm Fresh Eggs
Homegrown fresh Sweet Corn and farm fresh eggs.
Big Bass Daddy's Hot Sauce
Homemade Hot Sauce. Made from fresh local ingredients.
Become a Vendor
Interested in becoming a vendor? Download the Vendor Application and email it to us at: zellersfarm@gmail.com