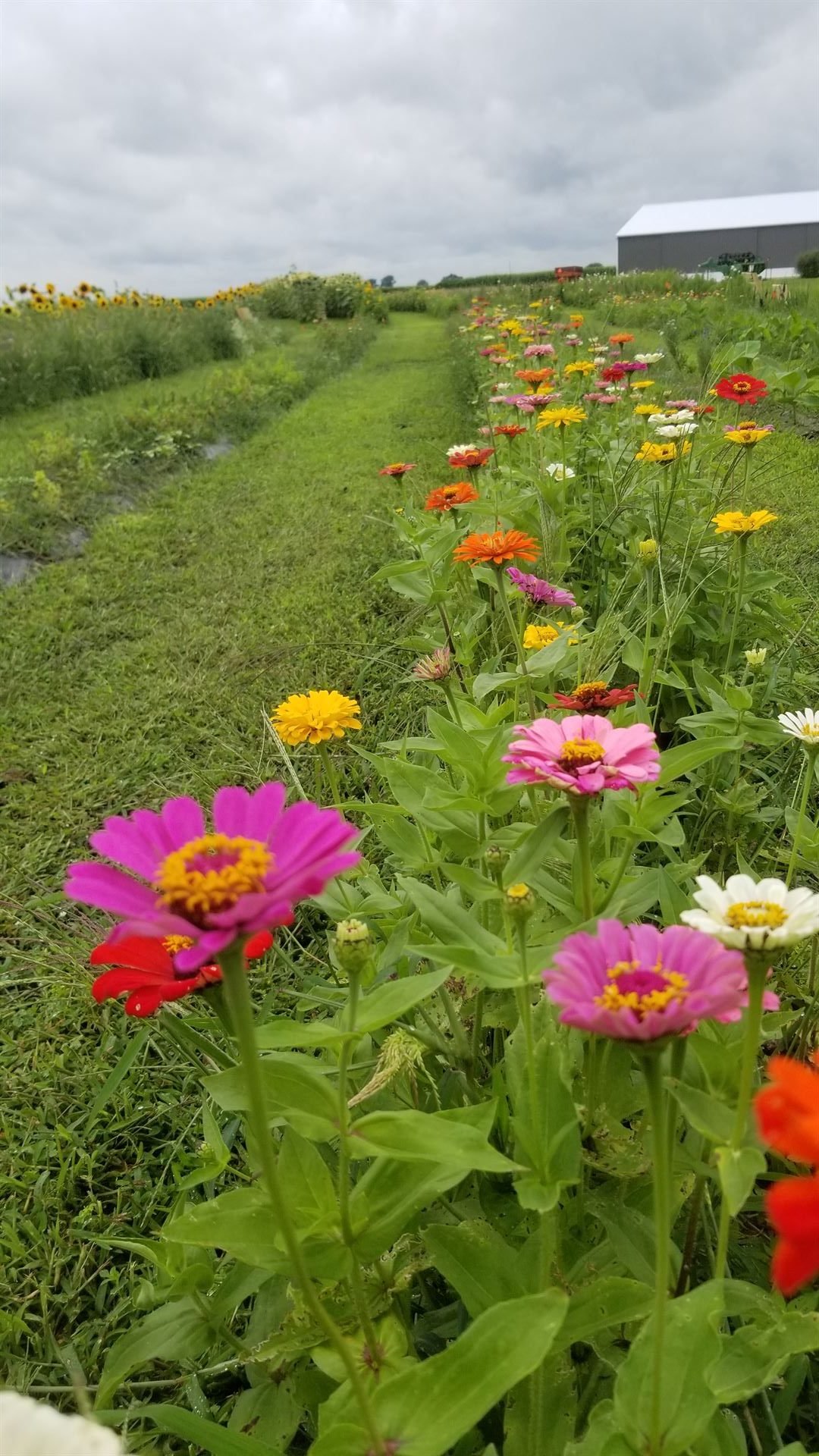 Picked/U-Pick Flowers
Add color to your summer plans and find yourself surrounded by flowers in our U-pick patch. We hope to see you soon, fresh flowers in hand!
Discover the Beauty of Summer with Zellers Beautiful Blooms
Zellers Beautiful Blooms is a must for your summer bucket list. We offer Pre-Picked Bouquets and arrangements or you can come out and stroll through our Beautiful U-Pick field and pick your own bouquet of Beautiful Blooms!
Our U-Pick field is a little over an acre of land, filled with 90+ Varieties of Beautiful Blooms. Varieties such as Sunflowers, Dahlias, Zinnias, Gladiolus and more! In addition to our U-Pick field, we also have added a beautiful field of wildflowers. Both fields can be explored and picked from!
Having a party, and need custom arrangements or bulk flowers to build your own arrangement? We can help! Give us a call or send us an email so that we can work out the details!
Zellers Beautiful Blooms also offers custom Pre-Ordered Arrangements ( Local Rochester Pick Up Only), July – September. Call, Email or Message us on Facebook to order.
In addition to Picked/ U-Picked Flowers, we offer 3 different Build your Own Bouquet party options!
We Can't wait to see you!